Other NZ Ramsar sites to visit:
Paradise to hunters, conservationists and local iwi
Whangamarino is like a lost paradise to hunters, conservationists and local iwi. Largely obscured from the road along State Highway 1 in the northern Waikato, the wetland brings rich rewards with fascinating plant and animal life for those who take the time to head off the main road east of Meremere.
The richness of the environment here has made Whangamarino a great resource supporting eeling on a commercial scale, coal mining in its mineral rich environs, pastoral grazing and gamebird shooting.
For Maori, the Whangamarino was once an incredibly rich source of food, renowned by the Tainui people of Waikato for its ability to feed great numbers of people gathering for hui (meetings).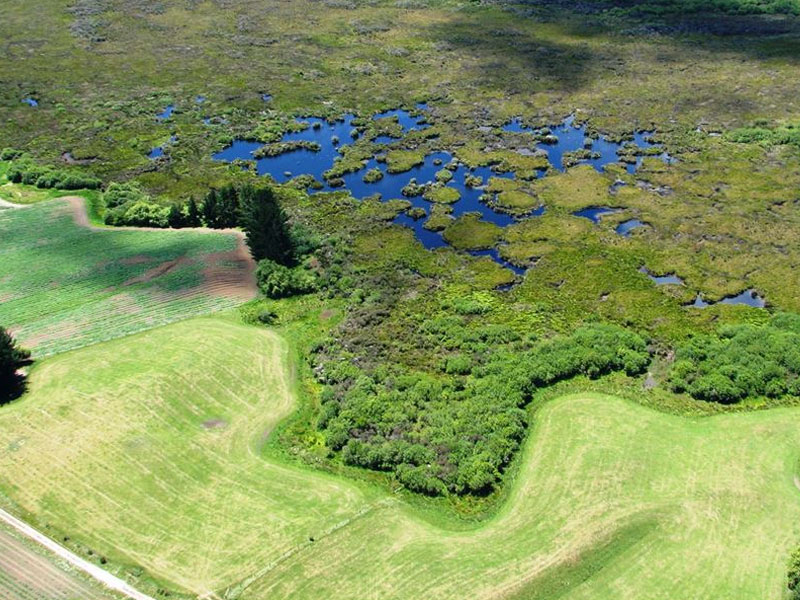 Rare animal and plant species have also found a haven in the Whangamarino area, including:
The largest population of Australasian bittern in the world.
The only remaining New Zealand location for the extremely rare, tiny swamp helmet orchid (Corybas carsei).
One of the remaining strongholds of the black mudfish, (Neochanna diversus).
It's been a challenge to allow the wetland's many users to share its attractions.
Integral to this, and protecting its future, water levels were raised and draining for pasture stopped, while in 1999 the Whangamarino Weir was constructed to increase its wetland area.
After good rainfall this greatly expanded wetland area provides an excellent feeding and roosting habitat for dabbling duck, mallard, grey and shoveler along with other species.
See our Whangamarino wetland Trail guide for more information.
View the main part of the wetland from Island Block Road and near Falls Road Bridge.
Walking access into the wetland is along Falls Road.
Launch a kayak or boat at the beginning of Island Block road, from where you can head north up the Maramarua river or follow the Whangamarino River eastwards