How we support Wetland Research
We'll keep this page updated with useful information for wetland researchers and students. Contact us if you have information on wetland research you would like to share with the wetland community
The National Wetland Trust's Golden Plover Award is open for MSc students of any New Zealand university who are undertaking post-graduate research into wetland functioning and restoration. See the application form.
National Wetland Restoration Symposia
Every second year, the NWT organises a symposium to share research and experience among wetland practioners, managers, students, landowners and community groups. See our Symposia page for details.
We have supported many international interns through our internship programme. The NWT can provide for interns:
Guidance through a wetland research or practical conservation programme designed to meet university requirements
Office facilities and field supervision
Access to a range of wetland experts
Skills development and experience
References
A unique insight to New Zealand's lifestyles and environment
Our interns have gained experience in wetland restoration, fauna translocation, fauna monitoring, pest control, re-vegetation and volunteer co-ordination. We are keen to hear from interns with an interest in environmental education, tourism/ business development and marketing. Contact us if you are keen to learn more.
On this page you can watch a 30 min presentation from our 2023 intern, Rahel Bauerdick, outlining her literature review into the potential and pitfalls of developing paludiculture in New Zealand.
Arawai Kākāriki is a large-scale collaborative wetland restoration programme led by New Zealand's Department of Conservation. The main goal is to protect wetlands and increase our understanding of these productive environments to improve wetland restoration in New Zealand. See a bibliography of their science outputs.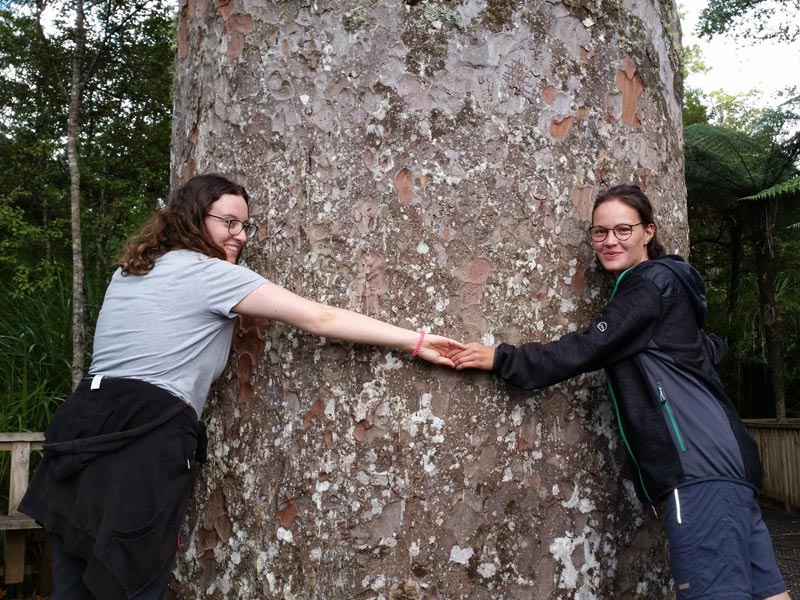 "I got insights into many different areas of New Zealand's unique way of nature conservation, expanded my personal network and learned a lot that helped me to develop myself, both personally and technically." – Alex Seliger, Germany (2019)
"The NWT will become a reference for foreign students to make an internship in NZ ! I loved what I did and learned and I have really good memories from that."  – Sybil Belize, France (2018)
"This experience gave me some opportunities to work in this field later on with different organisations. I still continue to work with the NWT time to time. It's always such fun to work with them and I feel privileged to be part of the NWT." – Noriko Peeters, Japan (2015-2016)
"I am very thankful for the many weeks I got to experience Kiwi culture and hospitality while living in many interesting places and sharing time with great people!" – Laura Meinecke, Germany (2014)