One of the National Wetland Trust's objectives is to:
Ensure that landowners and government agencies commit to wetland protection,
enhancement and restoration
We do this by staying up to date with national policy developments and resource consent proposals that threatened nationally significant wetlands, and making submissions to ensure wetlands are provided for.
We'll keep this page updated with our recent work to speak up for wetlands.
Resource Management Reform 2021
We will be keeping an eye on the proposed reform of the Resource Management Act in 2021, to ensure strong wetland provisions remain .
Climate Change Commission 2021
Read the submission we made to the Climate Change Commission in March 2021, and the technical review summary prepared by Michelle McKeown of Wallbridge Gilbert Aztec Consultants.
National Wetland Policy Statement 2020
Wetland loss analysis 2020
We conducted a comprehensive research project to determine why wetlands are still being lost in New Zealand despite strong national policy. This was funded by the Environmental Law Initiative.
Read our documents on the root cause of wetland loss in New Zealand (1996-2018).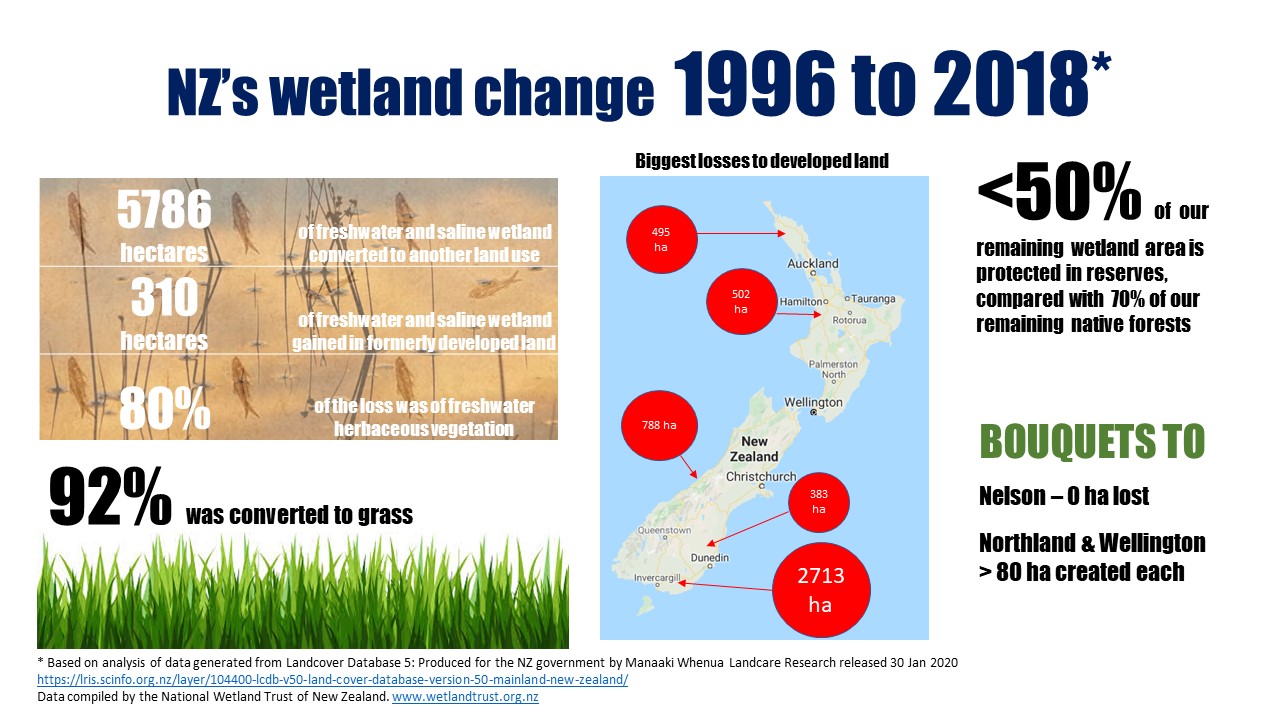 We will be keeping an eye on other submissions of national importance and will notify you via facebook.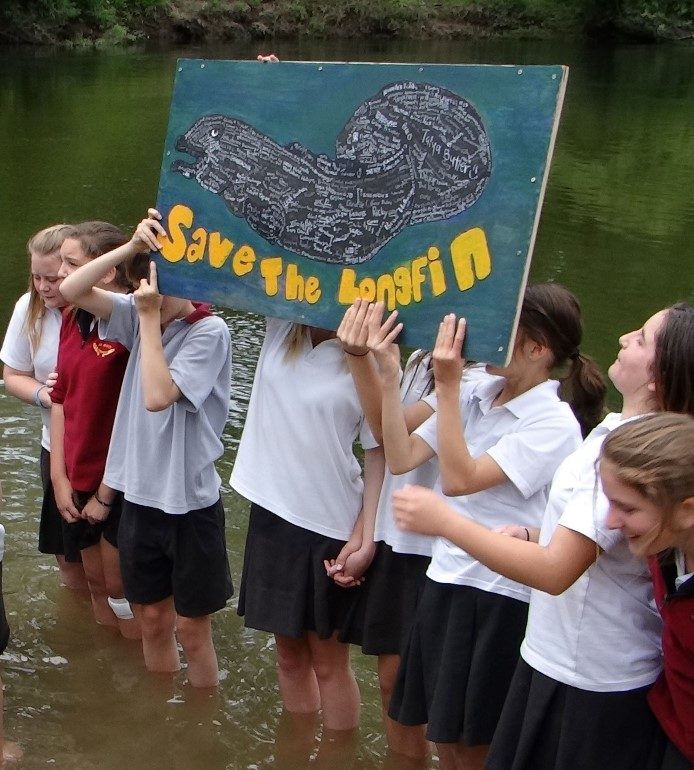 Wetlands and their species don't have a voice. They rely on us to speak up for them. If you want to see stronger protection for our coastal and freshwater wetlands make sure to let decision-makers know.
You can:
Promptly report instances of wetland loss or damage to the local councils. This includes vegetation clearance or spraying, contaminant input, or drainage.
Ask your Regional Council how they plan to engage with communities to create long term visions, and participate in this process to ensure ambitious goals are set for wetlands.
Write to your local and national MP's outlining your concerns for wetlands and suggestions for better management, including of wetlands in council reserves.
Write letters to the editor reminding people of the important role wetlands play.
Check Regional Council websites, or local papers for notification of plans and plan changes that will affect wetlands, and consider submitting.  
Check the local paper and council website for notification of consent applications that may affect wetlands, and make a submission.
Keep informed about what your council's Long Term Plan includes – that sets out their spending budget for things like wetland restoration projects and community grants. Make sure you have a say.
Take an active interest in council elections, make an informed vote, maybe even consider standing yourself.
Follow us on facebook to find out what policies of national importance are likely to affect wetlands and how you can make a submission, and/or support our submission.
  Contact us if you are keen to learn more.
You can also learn more about getting involved in council processes from this publication by the Ministry for the Environment.