The NWT has twelve trustees representing, landowners, tourism and farming industries, social enterprise, local government authorities, NGOs, Crown Research Institutes, and universities. The Trust patron is internationally renowned biologist and TV celebrity Ruud Kleinpaste. An Executive Officer manages the NWT.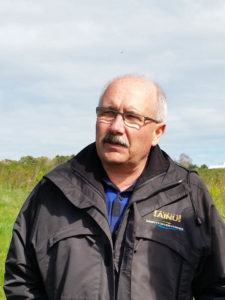 Don is Mercury's Key Relationships Manager, and has held several practical environmental management roles in the Waikato region. These have included senior consents and policy roles at Environment Waikato / Waikato Regional Council before becoming Project Manager of Mighty River Power's project to renew the resource consents for the Waikato Hydro System.
Since then his work has extended into his present relationships champion role.
Don is an active member of a number of community environmental interest groups and has acted as an environmental advocate and chair of action groups in his home community.  Don is a Trustee of the Waikato Catchment Ecological Enhancement Trust, Co-chair of Maungatautari Ecological Enhancement Trust, Advisory Trustee for Waikato River Care and is a director of Hamilton Waikato Tourism.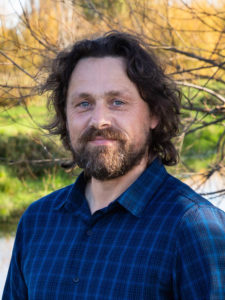 Jason's background is in ecological restoration projects through the provision of planning, advice and implementation, including restoration plantings and ecological weed control work.
He has worked throughout Canterbury on numerous projects and habitat types, from wetland through to dryland ecosystems, providing wetland and riparian restoration services to Canterbury Regional Council, Canterbury Waste Services, Christchurch City Council and Ngai Tahu.
Travis Wetland, Horseshoe Lake, Tutaepatu Lagoon and Te Waihora/Ellesmere are a few of the projects he has been involved with over the last seven years. 
Jason is a keen amateur botanist and the president of the Canterbury Botanical Society, both of which also lure him to wetlands in his free time too.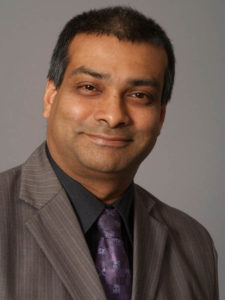 Vijesh is a charted professional civil engineer with 32 years of experience in NZ local government infrastructure management and is currently a Principal at GHD. He works at a strategic level with local and regional government exploring and developing integrated planning solutions to manage the effects of stormwater run-off on people, property and the receiving environment.
He has recently completed a 3 year period on the Board of Water New Zealand. He has played a key role in winning national and international awards including the International Water Association project innovation award 2012 for managing road stormwater contaminants, IPENZ Arthur Mead award for the environment and sustainability 2011 and the New Zealand Engineering Excellence award for Environmental Practice 2012.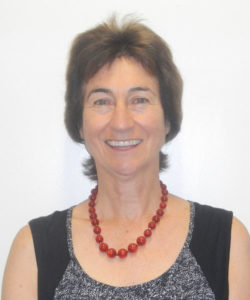 Bev is a wetland plant ecologist at Manaaki Whenua – Landcare Research, Hamilton. She leads a government-funded research project on functioning and restoration of New Zealand wetlands.
Her expertise is in the functioning and restoration of peatlands, wetland monitoring, and wetland delineation. Bev has been a member of the Waikato Conservation Board and is currently a member of the International Mire Conservation Group, International Society of Wetland Scientists, as well as the National Wetland Trust.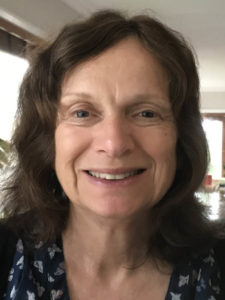 Philippa is a Team Leader in the Environmental Science Department at Greater Wellington Regional Council. She has over 25 years of experience in terrestrial ecology and is currently initiating a wetland-monitoring programme for the Wellington region.
Philippa has been involved in numerous wetland restoration projects and scientific investigations through her work for the regional council. She has a particular interest in Wairarapa Moana (Lake Wairarapa and wetlands, a proposed Ramsar site), working alongside Iwi, the Department of Conservation and other partners and stakeholders.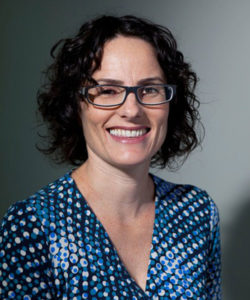 Melanie Dixon
Deputy Chair
Melanie is an Aucklan­d-based consultant ecologist who provides wetland management advice to private landowners, community groups and local government.
Between 2000 and 2006 Melanie was Greater Wellington Regional Council's wetland advocate and helped organise the first National Wetland Restoration Symposium in Wellington in 2004. Melanie is very interested in facilitating a relationship between wetland managers (including local authorities, community groups and private landowners) and the nation's wetland scientists.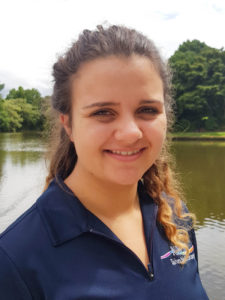 Suzie is a MSc graduate from Bangor University in Wales, UK. Her thesis was a holistic, detailed look at the effects of run-of-river hydro-electric power schemes on the downstream river physical characteristics and eco-hydrology.
She is from Manchester and travelled to New Zealand looking for adventure and the chance to use and hone her skills in aquatic ecology. Following a volunteer stint at Otari Botanic Gardens in Wellington, Suzie took up an intern position at the National Wetland Trust. In this role she furthered its Rotopiko restoration works, and deepened the Trust's relationships with local schools,. This lead to science fair projects based around research needs the Trust has had around pest management. Suzie has also been instrumental in bringing aboard and training new volunteers.
Suzie went on to secure a full-time position working for NIWA in Hamilton, where she is involved in lake surveys and wetland ecology roles.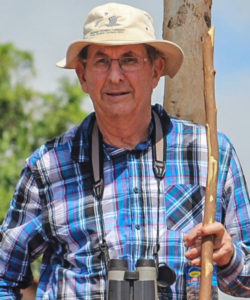 David is Principal in a Land Surveying and Land Development Consultancy in Pukekohe. He holds a diploma in Town Planning and is a member of both the Survey and Planning Institutes.
He has been actively involved in conservation organisations for a number of years with his main passion and hobby being ornithology. This is reflected in his involvement in the NWT, New Zealand Fish and Game Council, Auckland Waikato Council, Auckland/Waikato Fish and Game Council, Miranda Naturalist Trust since 1975, Ornithological Society South Auckland Region, Waikato Conservation Board, and the New Zealand Game Bird Habitat Trust. David co­ founded the NWT in 1999 with Gordon Stephenson.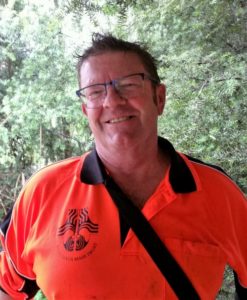 Mike has a strong background in practical conservation work, with over twenty years of service at the Department of Conservation and recently as a Senior Catchment officer at the Waikato Regional Council. He has worked in the Waikato Region since 2006 where his work has mostly been related to wetland and coastal areas, covering pest fish, weeds, pest animals, fauna and flora protection and enrichment, compliance, advocacy and more. His work became increasingly involved with iwi, community, business and other agencies to achieve the best outcomes possible with what we have. One of Mike's first Waikato jobs was cutting and pasting the willows that once concealed Rotopiko (site of the National Wetland Centre).
Mike is currently the Operations Manager of Ngāti Hauā Mahi Trust who nominated him to the NWT board in the belief that he will bring a fresh governance perspective due to his environmental skills and experience from working within an Iwi community-based Trust.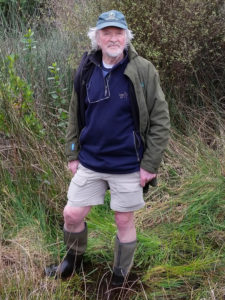 Keith Thompson is a wetland ecologist, with a particular interest in peat systems specialising in wetland management and restoration. He has researched wetlands on five continents and taught ecology, environmental science and botany at universities in the UK, Africa and, for 28 years, at University of Waikato.
He has collaborated with, and carried out studies for, various regional and national government bodies, farmers and community groups and is currently a private consultant. He was Supervisor of the Hamilton Junior Naturalist Club for 15 years and is now a trustee of the Te Kauri ­Waikuku Trust.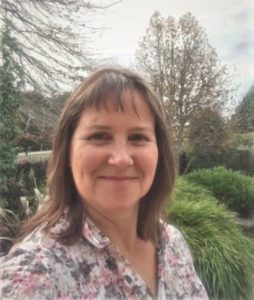 Judy is a long-time employee of the Waikato Regional Council working in many areas including as an Environmental Scientist, establishing and managing the council's Environmental Education Programme and leading the Resource Use Group. In her current role as Project Manager Biodiversity & Funding, Judy manages WRC's Natural Heritage Partnership Programme. With an extensive background in environmental education/science, Judy's particular interest is in securing collaborative partnerships to grow and sustain community restoration efforts in improving NZ's biodiversity. Outside of Council, Judy is Deputy Chair of the Waikato Catchment Ecological Enhancement Trust and is a past National Executive Member of the Royal Forest & Bird Protection Society and NZ Association for Environmental Education. She has served on central government advisory panels for environmental education and biodiversity funding, and is a past recipient of the Dame Catherine Tizard Award for Women in Local Government.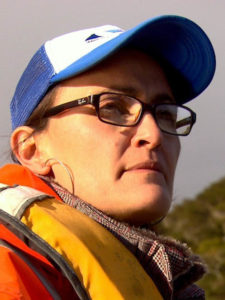 Cheri van Schravendijk-Goodman
Cheri worked for Waikato-Tainui providing environmental and freshwater (mostly wetland and plant ecology) advice for nearly seven years before starting Swampfrog Environmental and Trees Consultants with her husband, Dan. Cheri's study for a Bachelor of Environmental Management reconnected her with the issues being faced by tangata whenua and their natural resources, and the impacts of colonisation on their roles as environmental managers and decision-makers.
Cheri's recent work includes freshwater allocation; wetland ecological science and its interface with our mātauranga; and our relationship with our native owl – the ruru – and the impacts of freshwater-related restoration decisions on its cultural and environmental resilience. Cheri is the co-editor with Yvonne Taura and Beverley Clarkson of Te Reo o Te Repo / The Voice of the Wetland. Connections, understandings and learnings for the restoration of our wetlands – a handbook which focuses on creating a forum to tell our stories about wetlands and our valued species within them.