Wairapa-Moana - Sea of Glistening Water
Wairarapa Moana, meaning "sea of glistening water" in the Māori language, is a culturally significant wetland that has been a place of significant customary and spiritual importance to Maori for some 800 years.  The cultural significance of the site stems in part from its history as an indigenous settlement and rich fishing ground, in particular for freshwater eel, which could be preserved and therefore traded.
IIt is the largest wetland complex in the lower North Island, and comprises Lake Wairarapa, associated freshwater swamps and marshes, brackish Lake Onoke, coastal marshes, river and streams, and extensive coastal shore habitats. It extends some 30km from Lake Domain on the northern shore of Lake Wairarapa, south via the Ruamahunga  River to  Lake Onoke, impounded from the sea by the Onoke Spit at the edge of Palliser Bay.
 The Wairarapa Moana Wetlands Project is a collaboration between local groups and organisations. The vision is Whakaora te repo, ka ora te taonga wai – Restoring our wetland treasure.  The majority of the Wairarapa Moana Wetlands are protected as either conservation areas or wildlife and scenic reserves, managed by the Department of Conservation. Read more about restoring this site.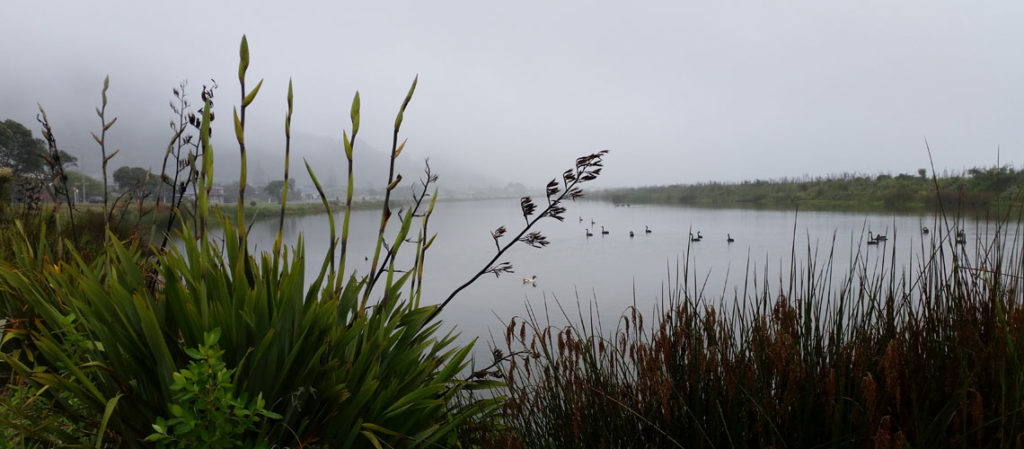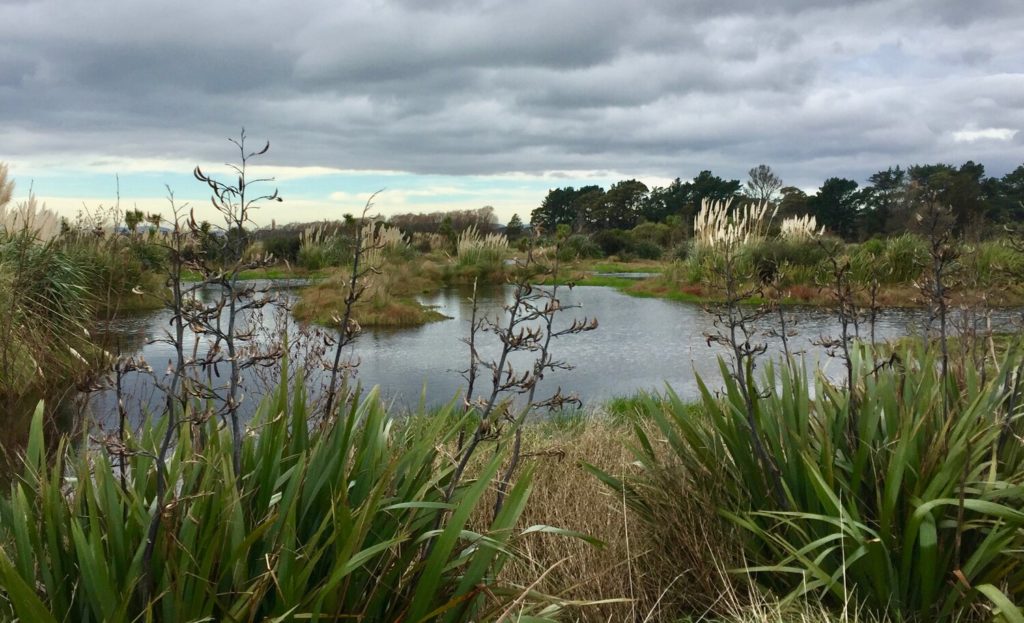 Lake Wairarapa and the surrounding wetlands  retain a high degree of natural character, as well as important cultural heritage, recreation and other values. The diversity of habitat types present provides a home for a wide range of species.
Over 50 rare and threatened species are found at the site, such as critically endangered bittern (Botaurus poiciloptilus), the nationally threatened mistletoe Korthalsella salicornioides, the nationally vulnerable torrent fish (Cheimarrichthys fosteri), and the "at risk" longfin eel (Anguilla dieffenbachii).
The edge of Lake Wairarapa is regularly inundated by water and then exposed, supporting a submerged "turf" community of small native plants, greater in area than in any other North Island lake.
Scattered stands of kahikatea and cabbage trees and isolated totara, ribbonwood, kowhai and lacebark are remnants of the extensive areas of native forest that once existed in the area.
Established as a Ramsar site in 2020.
Visitors will require their own transportation as there is no public transport.
Lake Domain offers weeping panoramic views of the lake are set against the backdrop of the Aorangi and Remutaka ranges. A 600 m walk to the south west leads  to Barton's Lagoon – a great bird-watching spot. Freedom camping is permitted at Lake Domain Reserve which has toilet facilities but no drinking water.
Wairarapa Lake Shore Scenic Reserve offers camping and picnic sites backed by forested hills..
Boggy Pond and Wairio Wetland

are being restored to natural wetland. Bird hides and walkways provide visitor access.

Pounui Lagoon is a good place to look for waterfowl, from an easy walk along its surrounding stopbanks.
Ōnoke Spit is a four-kilometre long stretch of sand infamous for its wild, windy weather.  Sometimes dolphins and seals are visible from shore. It hosts a number of rare and threatened native species including the black-fronted tern, nesting caspian terns and banded dotterel, the rare katipo spider, threatened Notoreas moth, two species of lizard, sand tussock, pinatoro (sand daphne), and pingao (golden sedge). The dune ecosystem is fragile – keep to the lakeshore or seashore.
Located in the southern Wairarapa plains near Featherston, about an hour's drive from Wellington City.
Lake Domain is around 8 km from Featherston. Turn right onto Murphys Line and then right onto Lake Domain Road.
Onoke Spit is near the end of Western Lake Road, Palliser Bay. Turn on to Beach Road, a short gravel road with a small carpark area at the end of it (there is a small tidal stream to cross, you may get wet feet). When the gap through the spit is closed this stream does flood and you may be unable to cross. Alternative access is along the coast at Ocean Beach.