Other NZ Ramsar sites to visit:
93 species have been identified here!
The Manawatu Estuary is a well known birding place recognised for the large variety of birds which can be easily seen – 93 species have been identified here!
It is the largest estuary on the West Coast of the southern part of the North Island, about 250 ha in all, comprising sand banks and a large area of salt marsh which is fairly inaccessible. For that reason it is home to rare birds and a good breeding place for native fish.
The estuary is a feeding ground for a flock of godwits and knots from Alaska and Siberia, and every year a Welcome and Farewell to the Birds is held to give the public a close-up view of the different migratory species. These events are held close to the equinox each March and October.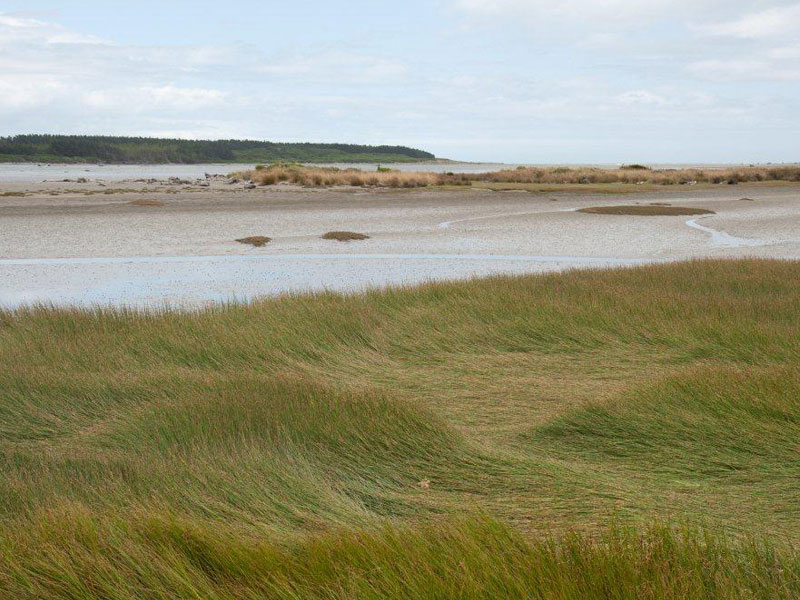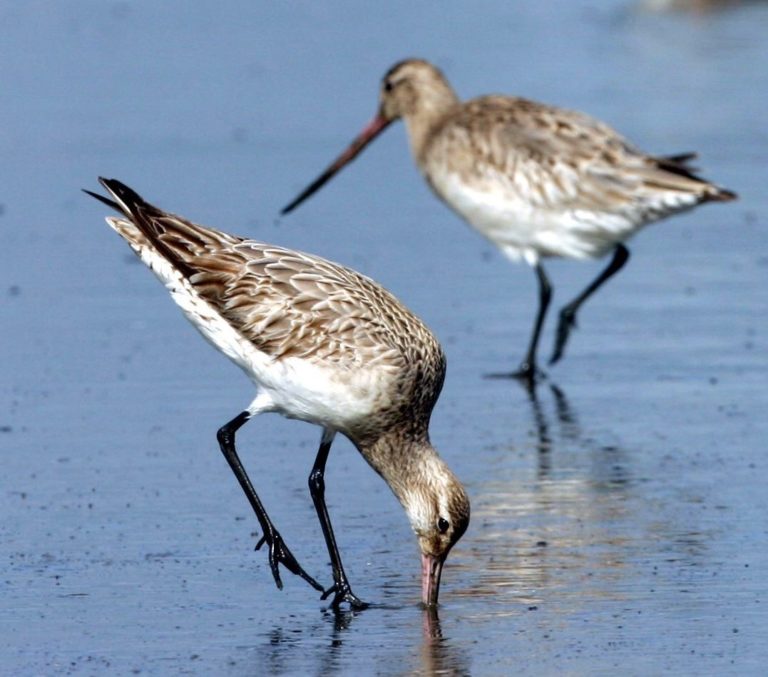 A great bird watching site with a large variety of birds seen from the Dawick Street viewing platform, which also has a bird identification sign
Established as a Ramsar Site on 25/7/2005.
Ramsar Monument in the esplanade by the wharf and boating club.
The Manawatu Estuary Trust plays a significant role in looking after and advising on the management of this area. They have produced an educational CD ROM.
Holben Reserve has a picnic spot, toilets, etc., and there is a café at the beach end of the reserve.
The estuary is at Foxton Beach; drive five km west of State Highway 1 in Foxton.
Walking access is off Holben Parade, park by the picnic shelter, or drive down a sandy track past the old boat club.