Awarua-Waituna Ramsar site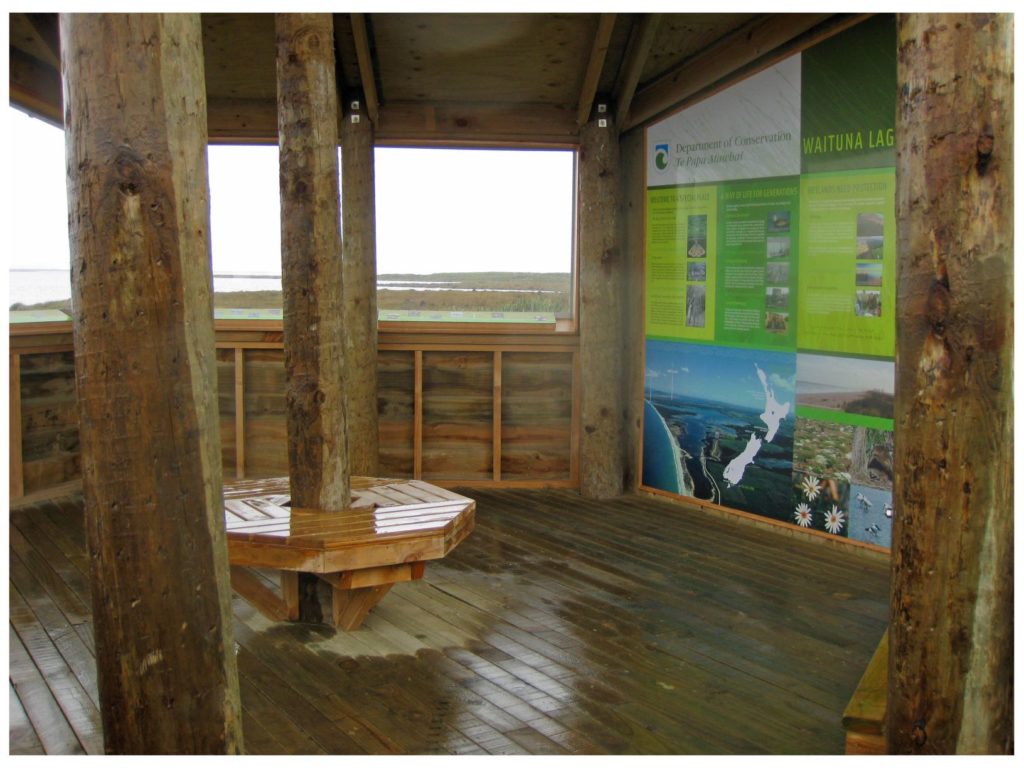 Peatland, lagoon and estuaries
Waituna Lagoon is a bird lover's paradise, visited seasonally by thousands of waders including international migrants like the Eastern bar-tailed godwit and rare locals like the southern NZ dotterel. It is also home year-round to natives like marsh crake, fernbird and Australasian bittern (matuku). The high number of waterfowl and its diverse habitats and species led to the lagoon and adjacent peatlands becoming New Zealand's first listed wetland of international significance (Ramsar site) in 1976.  
There are 80 moth species in the peatlands, some found nowhere else, while the streams, pools and the lagoon support native fish like the giant kokopu, banded kokopu, inanga, eels and lamprey. Its flora is also fascinating with sub-alpine plant species growing here near sea-level, and tiny insect-eating sundews and bladderwort plants.
 The wetlands are well used for whitebaiting, fishing, gamebird hunting and kayaking.
This intriguingly named bog and tarn system makes sense when viewed from the air – the multi-lobed mire and its nucleus-shaped Spirit Lake in the middle look like a giant amoeba nestled in the spectacular Fiordland National Park near Te Anau.
Located on a terrace that formed as the Manapouri glacier melted, the bog vegetation is dominated by sphagnum moss, other mosses and wirerush with a range of herbs, shrubs and other plants including including insect-eating sundews. Other plants of interest include the yellow-silver pine and pygmy pine – both uncommon at low altitudes
Rakatu Wetlands and Redcliff Wildlife Reserve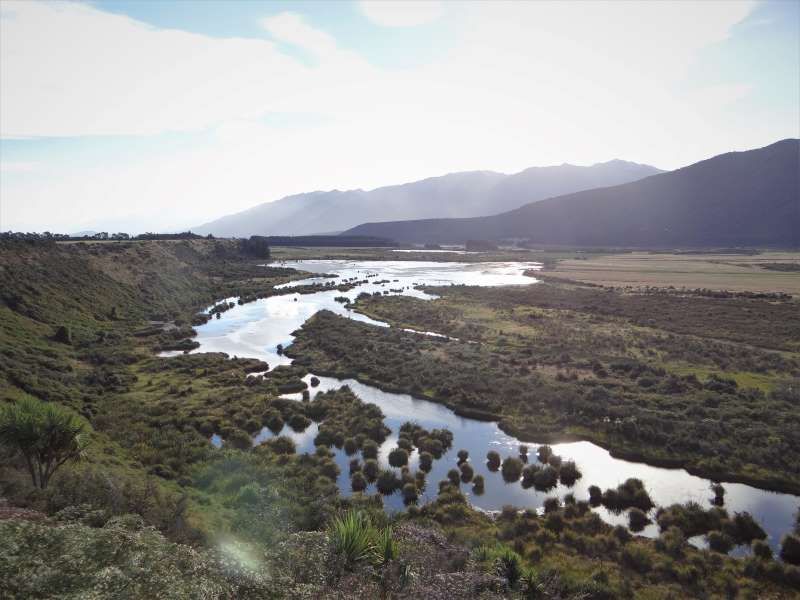 Swamp and riverine wetland complex
A series of spring-fed remnant wetlands in old channels of the Waiau River, this area is the focus of a very ambitious restoration project led by The Waiau Fisheries and Wildlife Habitat Enhancement Trust. The Trust has protected 65 ha of natural wetlands, created 50 ha of open water habitat for fish (native and introduced trout) and birdlife, and established 9 km of public walking tracks, visitor facilities and interpretative panels. 
The open water, native wetland vegetation and regenerating shrublands provide great habitat for a variety of species (32 bird and 7 fish species have been recorded). This is a favoured locality for the native black teal (NZ scaup).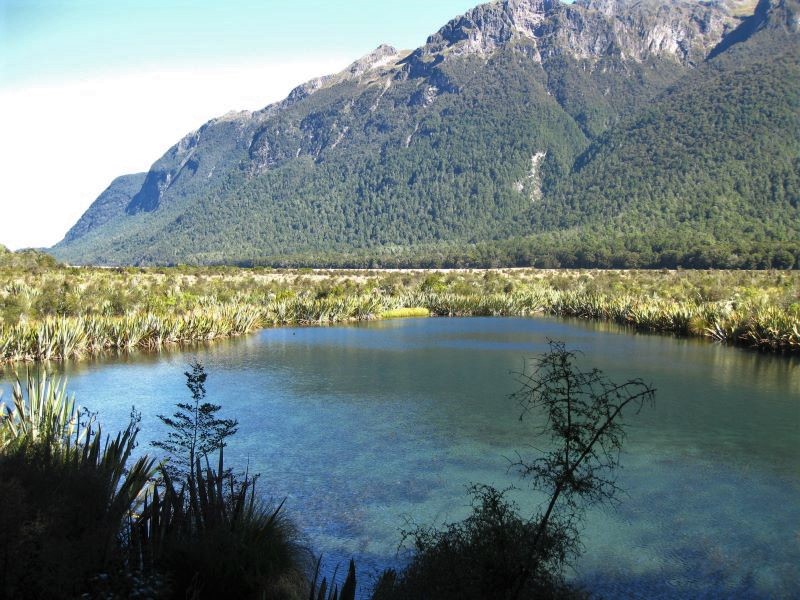 The Mirror Lakes are located beside the Milford Highway and are famous for their clear water and mountain reflections on a calm day. The clear water allows you to sometimes watch the underwater antics of New Zealand's smallest diving ducks (pāpango, scaup). You may also see the grey duck (pārera), or native long-finned native eels (tuna), as well as brown and rainbow trout which were introduced in the 1800s.
The Mirror Lakes were created when the Eglinton River shifted its course long ago, leaving two river bends that became 'oxbow' lakes. Together with the Eglinton River they form part of the largest system of inland waterways in New Zealand, stretching (almost unbroken) from Martins Bay/Kotuku in the north to Te Wawae Bay on the south coast.
Click here to take our Google Earth tour of wetlands in this region. Follow these simple steps. For best results select the Terrain box in the Layers folder on the right hand menu.
You will need to have access to Google Earth to run this programme. You can download it for free.
You can either view individual sites and associated information by clicking on them, or select the Play Tour button that appears when you click on the Waikato folder.