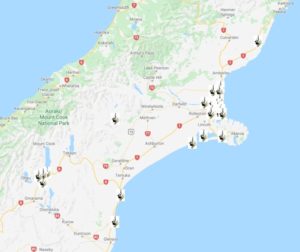 Download a brochure on wetlands you can visit in the Canterbury Region and see our top picks below.
You can also find Canterbury wetlands to visit on Google Maps or take a virtual tour on Google Earth.
Find out more about wetlands in the Canterbury Region and how to restore them.
Know of a New Zealand wetland with public access? Tell us. 
Ō Tū Wharekai (Ashburton Lakes)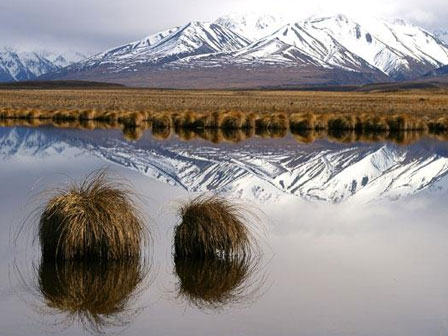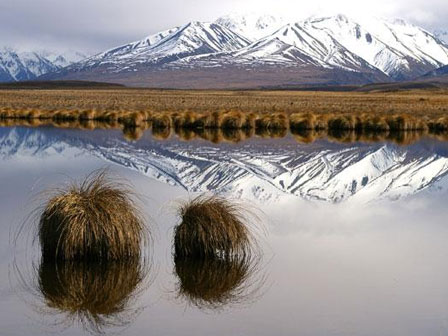 Montane lakes and wetlands
One of NZ's best inter-montane wetland systems, nestled amongst high-country tussockland, against the towering Southern Alps. Mosaic of wetland habitats including the braided Upper Rangitata River, the 12 Ashburton Lakes and kettlehole wetlands formed after the retreat of glaciers.
Includes some of Canterbury's best red tussock and Carex secta wetlands, and nationally important for wildlife including wrybills, Australasian crested grebes, scaup, black-fronted terns, Australasian bittern and marsh crake, and threatened plants:
Several walkways, boating, fishing, swimming, camping, hiking.
Te Waihora (Lake Ellesmere)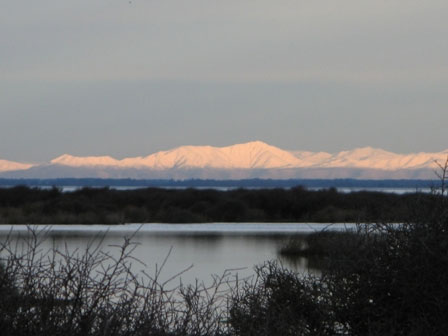 Te Waihora (meaning 'water spread out') is New Zealand's largest coastal lagoon (20,000 ha). It is shallow (1.4 m deep on average), brackish and usually closed to the sea by the 26 km long Kaitorete Spit. It is vitally important wetland habitat for a large range of bird, plant and invertebrate species including the threatened Australasian bittern.
Over 160 species of bird and 37 species of native fish have been recorded, and up to 98,000 wetland birds use the lake at any one time. Migratory species include curlew, sharptail and pectoral sandpipers, red necked stint, ruddy turnstone, golden Pacific plover, red knot, bartail godwit, wrybill, black stilt and banded dotterel.
Birdwatching, boating, fishing, cultural values.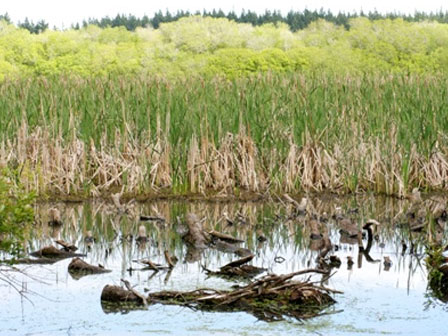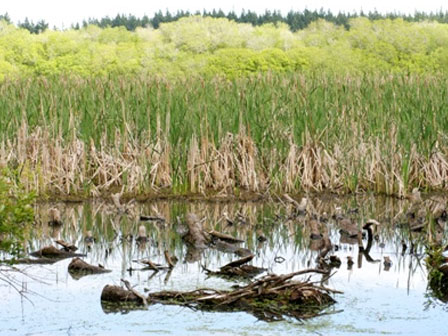 This 49 ha lagoon and constructed wetlands within the 575 ha Tūhaitara Coastal Park feeds a coastal freshwater system the entire length of the park. Home to a diverse range of species including Canterbury mudfish, inanga (whitebait), freshwater eels, Australasian bittern, banded and black-fronted dotterels and wrybill. A community and agency restoration project is underway.
Birdwatching, picnic areas, cultural values.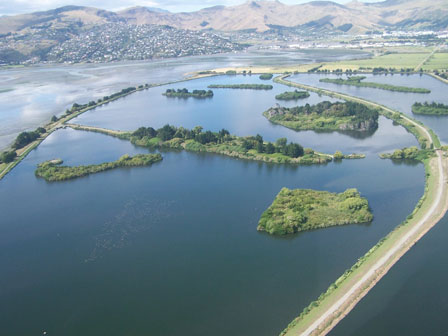 Estuary and freshwater wetlands​
A diverse complex of salt marsh, mudflats, salt meadow, coastal bush and freshwater wetland areas at the mouth of the Avon and Heathcote Rivers in Christchurch's eastern suburbs. The estuary, associated wetlands and Bromley oxidation ponds host one of the highest densities of waterbirds in New Zealand. Over 100 species and up to 32,000 individuals have been recorded.
Visit Bexley Wetland, Te Huingi Manu Wildlife Reserve (Bromley oxidation ponds and pasture) and Charlesworth Saltmarsh.
Click here to take our Google Earth tour of wetlands in this region. Follow these simple steps. For best results select the Terrain box in the Layers folder on the right hand menu.
You will need to have access to Google Earth to run this programme. You can download it for free.
You can either view individual sites and associated information by clicking on them, or select the Play Tour button that appears when you click on the Canterbury folder.